INFOS
| | | | |
| --- | --- | --- | --- |
| | hunting | | skiing |
| | snowboarding | | sailing |
| | biking | | fishing |
| | motorbiking | | hiking |
| | coss-county skiing | | horse riding |
| | working | | camping |
Most people suffer from lower back pain and not just during the winter! The cause for this can be the cold, bad sitting posture or unhealthy movements however, it can also be due to a number of other medical reasons.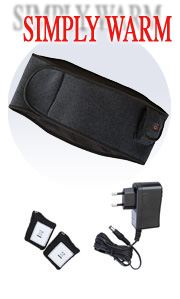 The Thermo Belt has 3 different temperature levels with 34 degrees C, 39 degrees C and 44 degrees C.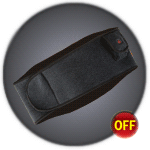 Did you know?



Heat therapy has been a well-proven and natural method in treating tension and back pain for a long time and is therefore recommended by physicians as a first general measure. hlen.