INFOS
| | | | |
| --- | --- | --- | --- |
| | Jagd | | Skifahren |
| | snowboarding | | sailing |
| | biking | | fishing |
| | motorbiking | | hiking |
| | coss-county skiing | | horse riding |
| | working | | camping |
Neck and back pains are meanwhile the second most common reasons for visits to the doctor and are caused by tensed muscles (e.g. from a cold, from a draft, incorrect posture or pulled muscle). Yet also, fear, stress or excessive physical demands can increase muscle tension and trigger neck pain. Muscle tension in the neck and the related cramped posture can also even trigger headaches.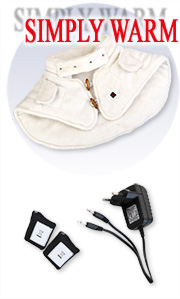 The Thermo Cape has 3 different temperature levels with 34 degrees C, 39 degrees C and 44 degrees C.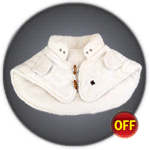 Did you know?



Warmth therapy has been proven for quite some time to be a natural method of treatment for tension and pain in the shoulder and neck area and is thus recommended by doctors as the first general measure for relief.