INFOS
| | | | |
| --- | --- | --- | --- |
| | hunting | | skiing |
| | snowboarding | | sailing |
| | biking | | fishing |
| | motorbiking | | hiking |
| | coss-county skiing | | horse riding |
| | working | | camping |
80 % of the women suffer from cold feet and not only during winter! The temperature of your toes can go down to 8 degrees!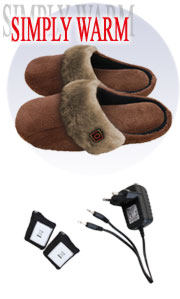 Reduction of body temperature and even cold feet causes bladder infections, abdominal disorders, stomach and intestinal disorders, and even an increased susceptibility to yeast infections and to serious circulation problems.

The Thermo Slippers have 3 different temperature levels with 34 degrees C, 39 degrees C and 44 degrees C.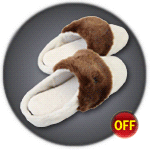 Did you know?



Cold feet can be dangerous. According to a Study of the Cardiff University in Wales the relation between cold feet and catching a cold is proven.
This problem can be solved with heated house slippers, like the THERMO SLIPPERS.